Dr. Jennifer Ritzenthaler
Contact: +49 5121 92879 72
Send an E-mail
Based on Commission Regulations (EU) No. 283/2013 and No. 284/2013 in accordance with Regulation (EC) No. 1107/2009, our team guides you through the regulatory process in all of the European Union member states and the associated countries. On your behalf, we prepare, submit and follow-up on your active substance and product applications – from the planning of an AIR or product dossier submission until its approval – and beyond. In order to ensure a high-quality dossier, every document is checked for quality assurance before submission.
You have the choice to benefit from our knowledge by choosing either a full-service package or by tasking us with one or more modules from the following packages:
Initial completeness check / data gap analysis for active substances and products:
Identification of data gaps and subsequent listing of studies to be performed
Performance of preliminary risk assessments
Validity check of available studies according to current guidelines
Overview on expected study costs, costs for dossier preparation and submission
Information of authority fees
Dossier preparation for active substances
For your active substance approval or renewal according to Regulation (EC) No. 1107/2009 and Regulation (EU) No. 844/2012, we offer you the following services:
Support and representation for pre-submission meetings with the Rapporteur Member State
Preparation and submission of the notification for (renewal of) active substances
Dossier preparation (AIR CA/CP dossier); covering all relevant sections including efficacy, literature search, and endocrine disruption; comprehensive study summaries and full risk assessment including several higher-tier approaches in accordance with current EU guidance
Submission and follow-up (sanitization, post-submission requests, communication).
We are experienced in the co-ordination of task-forces and in supporting single applicant companies from initial completeness checks to active substance approvals.
After the approval of the active substance, you can profit from our experience by pursuing an application for product renewal in accordance with Art. 43 of Regulation (EC) No. 1107/2009.
Dossier preparation for product authorization
We have multiple decades of experience in the preparation and submission of product dossiers. In accordance with Regulation (EC) No. 1107/2009, we take care of your dRR-submission from initial completeness check to product authorization.
Notification for zonal applications under Article 33 and 43 of Regulation (EC) No. 1107/2009
Support and representation during pre-submission-meetings with Member State authorities
Preparation of dRR-dossiers from scratch as well as updates of existing dRR-dossiers; covering all relevant sections including efficacy, comprehensive study summaries and literature research, and a full risk assessment with higher tier approaches (if necessary) in accordance with current EU guidance and national requirements
Guiding you through the submission formalities of the EU member states
Taking care of communication with the authorities throughout the entire process; and
Addressing post-submission requests
What is more, we also offer well-founded knowledge and experience in the following areas: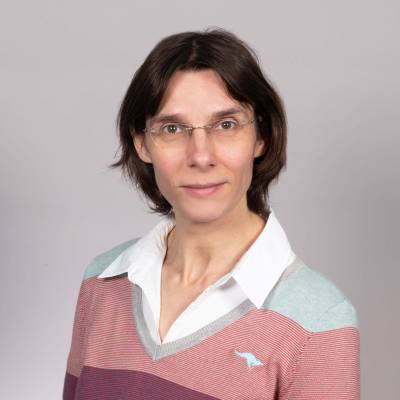 Dr. Christiane von den Berg
Contact: +49 5121 92879 71
Send an E-mailToxicological expertise / Endocrine disruption
Our experts are highly knowledgeable of regulatory issues and keep up-to-date. They provide you with a complete, guidance-conform evaluation of the toxicology and endocrine disrupting properties of an active substance. This involves the preparation of science-based expert statements, including weight of evidence approaches and uncertainty assessments.
Residues in food and feed
From the planning phase to the preparation of the whole section, our residue experts support you in all of your questions: interpretation of residue studies including analytical evaluation, preparation of Maximum Residue Level (MRL) dossiers, setting and reviewing of MRLs, residue definition, evaluation of relevant metabolites, dietary burden calculations as well as pesticide residue intake calculations (EFSA PRIMo rev. 3.1).
Environmental fate
Estimating the effect of pesticides on the living environment requires risk assessments and modelling. We consult on strategies regarding Tier 1 and higher tier approaches for all aspects of environmental risk assessments, including kinetic re-evaluation of degradation studies, exposure assessments to estimate predicted environmental concentrations (PEC) in soil, groundwater, surface water, sediment and air; and modelling based on various established EU standards as well as specific national modelling programs.
Ecotoxicity
Assessing the ecological and toxicological effect on organisms and the environment requires risk assessments, modelling, and scientific expertise. Beyond the Tier 1 risk assessment, our specialists are experienced with multiple refinement options for every non-target organism group. Accordingly, we advise you on strategies regarding higher tier approaches for all aspects of risk assessments:
Re-evaluation of endpoints based on in-depth statistical analysis and new data
Birds and mammals: implementation of higher-tier studies like focal species monitoring, DT50 on feed items, field effect studies
Aquatic organisms: experience in interpretation and implementation of mesocosm studies, up-to-date knowledge and experience with the TK/TD approach
Non-target arthropods and soil organisms: conceptualizing and interpreting field and semi-field studies
Non-target plants: determining endpoints via HC5 and the SSD approach
Preparation of expert statements, including weight of evidence approaches and uncertainty assessments
Literature evaluation
Regulation (EC) No. 1107/2009 requires applicants to include scientific peer reviewed open literature on the active substance and its metabolites in the dossier. Our experienced specialists carry out guidance-compliant literature searches and evaluations.
These include single concept and targeted searches; development of appropriate search strategies; advanced searches of multidisciplinary bibliographic databases; reviews of search results for relevance and reliability in a regulatory and scientific context; and comprehensive documentation of the search process and results.